WordPress is the most used platform in the world, not just for blogging or simple sites, but also for SaaS or custom shops, just because of the power of the plugins and the ability to be easily customized for either a front or back end developer. But when it comes to customizing it, most of us install a million plugins thinking we will make the site easier to navigate, better user experience, and we will lower the bounce rate. In the end, however, we fill up our source code with unnecessary code, 3rd party scripts, and our site will take more than 8-10 seconds to load just because it requires loads of connections and requests.
Think of yourself, when you visit a site, and it takes more than a few seconds to load, you will close the tab or press back to return to the SERPs just because it was slow. So, you will not care about whatever the content on that site is, you will not care because it becomes annoying when you are waiting forever for it to load.
The most prominent sites in the world have the most straightforward and "stupid-friendly" design, including Google itself, Amazon, Reddit, etc. SEJ, have a proven case study saying "ugly" sites convert better, I don't think ugly is the perfect word for that, it is just a catchy CTA title, it should be: Minimalist sites convert better? And our answer is: YES, "UGLY" SITES CONVERT WAY BETTER, PERIOD! Just because the visitor comes in fast, see what he needs, buys/follow the page.
Then why do people use so many unnecessary plugins on their sites?
Well, because they do not have the experience yet to understand how the average visitor's brain works. When I see a WordPress blog loaded with many pop-ups, weird colors, and many features that serve for nothing, I remember myself, more than ten years ago, building sites on Web Page Maker! All I cared about at that time is that I wanted the site to be fancy, loaded with ugly menus and call to action gifs, all site centered, and so on. Good old times, what can I say!
But that doesn't mean that just because you are new in the internet marketing world, you need to make the mistakes as I did. In this article, I will tell you my opinion about the most popular plugins on WordPress directory, which are their best alternatives, and what we use on DigitalGeckos.com, our customers' sites, and of course, on our other WordPress based projects.
Biggest brands which use WordPress are followings:
Even Duke of Sussex (ex Prince) Harry paid ~10.000 GBP for a custom theme for his official website, DailyMail reported. So there must be a reason why we all love WordPress more than any other platform. I hear even DigitalGeckos.com use this platform, but can be a myth. 🙂
Why do people tend to use WordPress?
The answer's quite easy: Because we, as professional or casual bloggers, love simple things, and of course, the plugins of this excellent platform. More than 61.8 % of the websites available at this moment use WordPress, W3Tech statistics show, which is not just the majority, but by far the leader of the market.
What makes WordPress so powerful?
The ability to change. If you write just on weekends, for your friends, as your journal, or you have a significant global e-commerce shop, WordPress can handle it. It does that with the help of more than 55.000 plugins in the official directory, that's not including some of the 3rd parties such as CodeCanyon or other vendors.
Which are the most loved WordPress plugins and their alternatives?
According to their stats, the most popular plugins are the following: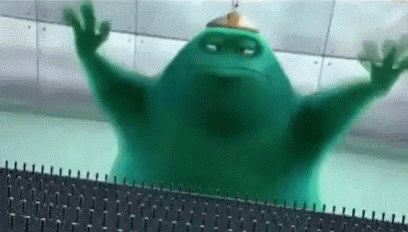 This simple plugin helps any WordPress blog to have a contact form in no more than 1 minute. You just need to install it, place the shortcode where you want to have your contact page, and voila! You get a reliable and easy contact form. There are a couple of extra things (extensions) which this plugin offer, but of course, they come with a price as the developers must drink some coffee, not just saving the planet.
Most popular addons of Contact Form 7 are:
Some are free, some paid, but if you use this the plugin just for the contact form, you don't need to worry about them.
Our opinion: We like contact form 7 because it's minimal, and it does not bug you with pop-ups and other annoying things every 5 minutes to make you buy theirs, or 3rd party vendor, extensions. It is a simple contact form that does the job.
Alternatives to Contact form 7
SEO by Yoast plugin remains one of the most popular SEO related plugin on the market for years. It comes with a free and paid version; you can see the differences at their official site.
Most popular addons of SEO by Yoast are:
Yoast SEO plugin also has some dedicated plugin extensions specialized in Video, Local, News, and of course, for WooCommerce. All of the extra plugins are in house-made by the same Yoast team and come with a paid subscription available for one year. So, if you are on a limited budget and you manage more then one site, it is pricy from our point of view.
Alternatives to SEO by Yoast
Our opinion: For years, we used to love Yoast, but from last year we switched to SEOPress (premium version) not just because it's more than 50% cheaper, and you can use it on unlimited sites. However, the complexity and features, including white-label and so on, can bloat the source code with loads of unnecessary things.
The most simple plug and play backup/migrate plugin, which we also use. The only cons of it are that if the site it's a little bit more significant, you must pay for the premium extension, otherwise, they limit you, but for a company presentation site or a few pages websites, it is just fine.
Alternatives to WP Migration
Our opinion: We use All in One WP Migration premium version just because many of our customers get anxious when we request Cpanel or full access to their hosting/server-side. With this plugin, we only need an administrator login of WordPress, and we upload it via the front end.
Note: If you try to upload a big size backup via browser, sometimes it can fail. Use FTP instead, or at least File Manager if you get a Cpanel. Also, on browser upload you can be limited by default from the hosting company, most of them do this on large files for their on security.
This caching plugin is one of the oldest plugins on the market. If you are on a limited budget, this is your good to go plugin. For a beginner in the blogging world, it is a little bit overwhelming; you can see a detailed step by step settings here.
Alternatives to W3 Total Cache
Our favorite: WP Rocket
Our opinion: As we mentioned before, W3 total cache is perfect if you are on the budget, even if the interface is more for advanced users, it does the job. But, if you can afford WP Rocket, it is better and easier to work with. We have tried almost all of the plugins on the market specialized in caching, and we have decided to stay with WP Rocket.
Wordfence is the most popular security-related plugin in the WordPress directory. It comes with a free and paid version. Security plugins are a must these days as WordPress, even if we all love it, does not have the best security. Not because of the WordPress platform itself, but as plugins are made by outside developers and can sometimes be exploited.
Being such a popular platform, it's also famous for hackers who try to find vulnerabilities in structures of the sites based on WordPress. And, as we all know, most of the hackers are not white, but black hackers which can make your project a nightmare if you do not have proper security. If you want to sleep well at night, you need a plugin such as Wordfence, and also make sure you backup your site quite often. Furthermore, always keep a local backup or a cloud service like Google Drive. Use a plugin of your choice from the ones we've shown you above.
Alternatives to Wordfence
All In One WP Security & Firewall
Our opinion: If you have a WordPress blog just for your company presentation and you will not update it regularly, the best way is to deploy a static WordPress after you finish the website. WP Beginner has a case study and a step by step tutorial about this matter. On the other hand, if your blog is often actualized and has dynamic content, you will need proper security and weekly, if not daily, backups.
Note: In the last couple of months, we discovered WPX Hosting, which is not the fastest WordPress, according to Matthew Woodward's test. However, they do offer a rocket speed chat response, and they offer free of charge virus/malware removal, auto backups, and also a free global CDN included in price. This hassle-free hosting beats the competition by far, so, if you don't want to have multi-task headaches, we recommend you go with them.
See details about WPX Hosting here!
Smush is the most popular plugin for this matter just because it is one of the first plugins of this type on the market. We, at Digital Geckos and our partners, rarely use it, though. You may ask why? Because the alternatives on the market are more powerful, cheaper, friendly. I am not a hater of it; I just like the other options.
Alternatives to Smush Image Compression
Our favorite: ShortPixel Image Optimizer
Good alternative: Compress JPEG & PNG images by TynyPNG
New on the market and also completely free is WebP Express. This small plugin auto-converts all pictures to the next generation of browser-based models with the extension .webp, even Google itself recommends this type of image extension in PageSpeed Insights service. Try it yourself, but beware that some browsers still don't recognize .webp images, and you still need to optimize your .jpg and .png images.
Some case studies say .webp images are worse than .jpg, even if they are smaller, but we try to follow the king: In Google we trust! (Almost).
BONUS tips about plugins you have never heard about, maybe!
Above, we have shown you the most popular plugins. But what is popular is not always the best or all that you need to make your WordPress project almost perfect.
I am saying almost perfect as I try to live by the quote: "A good site is always under construction!"
The premium version of Really Simple SSL can help you with some features only senior developers would know. Have you ever heard about HSTS Preload List? If not, this plugin can help you in two clicks. Submitting your site to preload list, you basically tell all significant browsers to preload your SSL being hard coded by default. If you want to find more geeky stuff or to test your site, you can see the official HSTSPreload.org
It not just to force https everywhere but also have some ample security features for headers, which will help browsers love you and keep your site more secure.
This free and small plugin can help to insert:
Ad Adsense Auto Ads / Page Level Ads codes, including in posts, in theme or widgets, or shortcode ads. You can also do A/B tests in your networks and insert tracking codes like Google Analytics.
As a bonus feature, this plugin can also help by generating legal pages (Privacy Policy, Terms, and Conditions, Disclaimer, Copyright Notice) in a few clicks.
Simply and automatically redirect any broken or missing URL to a similar page. Instead of always monitoring all broken links made by you or the visitors of your site, this plugin does it on auto.
The bottom line
You may use other plugins as well for galleries, slider revolution, or others. However, we don't. Being in the internet world for so many years, we realize minimalism is the best for front and backend, especially now in the mobile era.
Mobile traffic in the USA, for example, it is more than 63% TechJury.net reports, and it's just the beginning. More and more millennials use mobiles alone for regular browsing purposes. On mobile, all the "fancy effects" and unnecessary plugins would be "killed" and will bloat your source code, making your side faulty sometimes, and also slowing the loading speed to that of a turtle.
You can test your site on GT Metrix or PageSpeed Insights; let's examine Digital Geckos
So what did we do?
Not much, we build a custom theme and make it as simple as possible. Furthermore, we only use necessary plugins like WP Rocket, SEOPress, Really Simple SSL Pro, ShortPixel, 404 to 301, and Pretty links, but half of these plugins are dedicated for the back end.
If you are not a photographer or something related, which requires amply structured galleries, you don't need a custom plugin for this feature. WordPress itself shows the image nicely and responsive – this is just a random example for your information.
If you look at all big brands on the market, you will notice they keep it as simple as possible for a reason. You don't need to follow what we or others say to the letter. Nobody will give you the secret, because it does not exist. What works for us may not work for you or vice-versa. Same as some people like Samsung and others like the iPhone, it would be a never-ending battle.
We just give you honest advice if you are new or looking to improve your speed and user experience.
Keep on eye on our blog, on the next article; I will tell you my opinion about our favorite WordPress themes.
See you later!